Wholesale Hot Cross Bun Dough
Add our delicious hot cross bun variations to your bakery this Easter (or all year round), with 3 options available.
We Deliver Hot Cross Bun Dough That You Bake Fresh
If you're a baker and are thinking about Easter, chances are you're also thinking about hot cross buns. Suprima bakeries can provide you with the perfect solution to your easter baking needs – frozen hot cross bun dough!
A Versatile Solution
For bakers and Independent supermarkets, Easter presents a unique challenge. Sourcing non-standard ingredients, learning the skills to produce a great range, and organising extra labour all takes a toll on your business.
It's hassle you don't need and this is where Suprima comes in.
With Suprima Frozen Dough, make this Easter a hassle-free, enjoyable season because you don't have to mix, knead and shape. Just thaw, proof, pipe and bake for delicious, freshly baked Hot Cross Buns.
Why Choose Suprima?
Our baking facility is located in Western Sydney and from there, we create and ship our high-quality dough all across the city. We are committed to providing you with quick and on-time delivery.
Whether you want to standardise your baking process across a chain of stores, or simply want to save on time and costs in your small cafe, bakery or restaurant, our dough and delivery capabilities are more than ready to meet your needs.
Contact us today for hot cross bun dough delivery.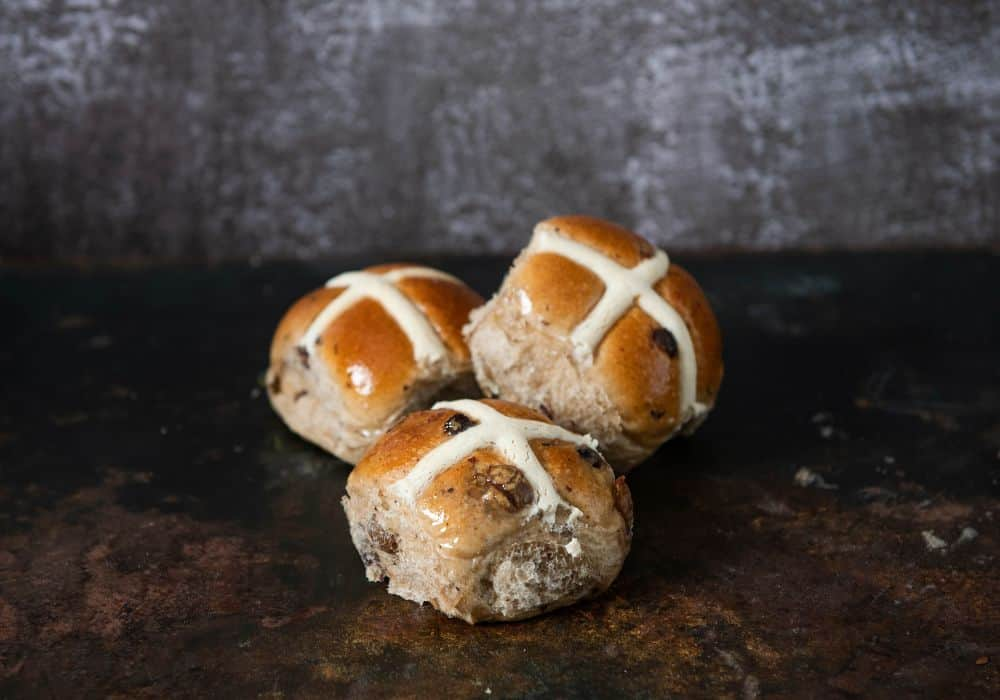 Make A Trade Enquiry Or Request A Sample Today
Let's get you setup for Easter with our hot cross bun frozen dough. Contact our team at Suprima Bakeries and grow your business today.